Lake Of The Woods Tourism Fishing Report 12/26
Category: article
Dec 27th, 2022 by sworrall
Modified Dec 27th, 2022 at 1:33 PM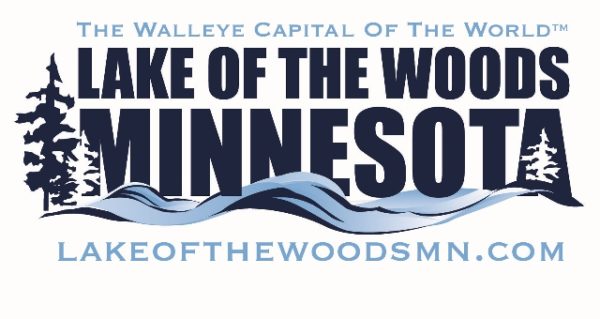 On the south end… Some nice walleyes and saugers being caught of all sizes.  -25 degrees and weather systems making good ice, but messes a bit with the bite.  
Most fishing is taking place in 22 – 29′ of water.  If you are portable, don't forget about the shallow water bite morning and evening from 10 – 17′.
Jig one line, deadstick the second line with a live minnow a foot off of the bottom.  
Jig with your favorite jigging spoon tipped with a minnow head or tail.  Using a more aggressive lure like a lipless crankbait with rattles both catching and attracting fish.  Pink, firetiger, chartreuse, gold, glow white and glow green effective.  
On the deadstick, a live minnow on a demon, plain hook or an ice jig with a live minnow has been effective.  
Ice conditions are very good overall, but on the big expanse of LOW, conditions vary.  Many resorts and ice road operators are allowing trucks and wheel houses.  It is important to work through a resort / outfitter and adhere to their current weight limits, stay on the marked path and drive slow.
Both day houses and sleeper houses are on the ice and available.  
Please remember to Keep It Clean, leave no garbage behind.  Winter pump out stations for heated tanks on wheel houses available at Howard's Oil (Cenex in Baudette) and Log Cabin Bait at Wheeler's Point.
On the Rainy River…   The Rainy River is locked up with ice and ice fishing has been taking place.  A decent walleye bite with some quality fish reported before the deep freeze.  A jig and a minnow is working well for walleyes and saugers.
Ice conditions vary on the river as there is current, work through a resort or outfitter for safety.
Up at the NW Angle… Ice fishing is in full swing up at the NW Angle.  Initial reports show good numbers of walleyes with some big pike and jumbo perch in the mix.
Jig one line, deadstick the second.  Glow and bright colors are working well.
Driving through Canada to the Angle no longer requires COVID vaccinations or the use of the ArriveCan App.
For those looking to access the Angle while avoiding customs, there are few options.  
1.  The snowmobile trail across the lake is open from the south shore up to the Angle.
2.  The Lake of the Woods Passenger service provides round trip bombardier service across the lake.  
3.  Lake Country Air provides air service to both the south end and NW Angle.
Ice fishing and fish houses available through March 31st.  A complete list of lodging, fish house rentals and sleeper fish house rentals at www.LakeoftheWoodsMN.com/Lodging.