Big bass: ShareLunker expands with more classes, prizes
Category: article
Mar 3rd, 2019 by Keith Worrall 203
Modified Mar 3rd, 2019 at 9:57 PM
The largemouth bass keep getting bigger — and more anglers are sharing in prizes and honors — thanks to developments in the innovative Toyota ShareLunker program conducted by the Texas Parks & Wildlife Department.
The program, the only one like it in the nation, encourages anglers to donate largemouths weighing 13 pounds or more for breeding and research at the Texas Freshwater Fisheries Center in Athens.
Since the program's inception in 1986, 578 donated bass produced brood stock hatching upwards of 2 million fingerlings that have been released across the state.
The 2018 season began with a number of changes including an expansion of categories for lunkers.
Read More: Big bass: ShareLunker expands with more classes, prizes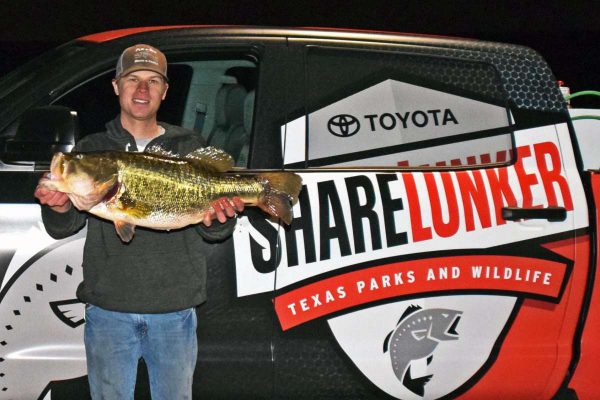 Zachary Sypert of Bedford displays the 14.57-pound, 27-inch ShareLunker No. 577, the first Lunker Legacy Class 13+ landed this year, which set a new lake record in January at Marine Creek Lake near Fort Worth.Photo: Courtesy /Texas Parks and Wildlife Department