TBF Conservation Grants Available Deadline to apply is June 15th
Category: article
May 20th, 2021 by Keith Worrall
Modified May 20th, 2021 at 11:03 AM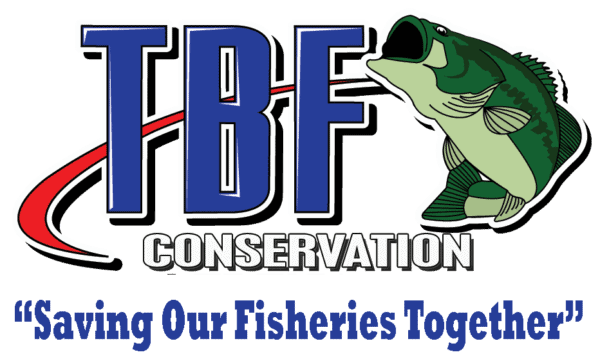 Conservation Grants UP TO $5,000 are available from TBF partners.
The Deadline To Apply is June 15th.
TBF partners at the Bass Fishing Hall of Fame is NOW accepting applications until June 15th for Conservation Grants to help fund YOUR conservation projects if you are chosen. Full info is below, Apply Today!
HOF BOARD FOCUSES ON CONSERVATION MISSION
With Fishery Enhancement Grants Offered to Bass Clubs, Teams
SPRINGFIELD, Missouri – FOR IMMEDIATE RELEASE – The Bass Fishing Hall of Fame will once again provide financial support to clubs, high school and college fishing teams affiliated with The Bass Federation and B.A.S.S Nation for conservation-related projects in 2021. Applications for the BFHOF grants are now available at https://aftco.com/pages/bass-fishing-hall-of-fame. This is all part of the Hall's ongoing and expanding efforts to celebrate, preserve and promote the sport of bass fishing.
"We look forward to playing a role in assisting with conservation projects spearheaded by bass anglers working with local and state fishery management agencies that benefit the sport of bass fishing," said BFHOF Board member Gene Gilliland.
Gilliland, who is also the B.A.S.S. Conservation Director, will jointly oversee the grant selection process with Board member Casey Shedd from AFTCO. "With the accomplishments done by the 2020 grant winners already being noticed by bass anglers, we look forward to supporting even more projects later this year," Shedd notes.
To learn more about the BFHOF conservation grants, visit https://aftco.com/pages/bass-fishing-hall-of-fame.
All submissions need to be submitted via the link above by June 15, 2021.
Qualified projects must directly involve youth in such a way as to teach the importance of resource stewardship and the leadership role that anglers play as conservationists. Each project must have an endorsement of the local fisheries management agency and work to accomplish goals of mutual benefit. The project must have an evaluation component to determine success. A project may be part of a larger project and working with partners is strongly encouraged. Having already obtained matching funds and/or donations of materials and/or in-kind services increase a project's value. The project must demonstrate a good investment for the Bass Fishing Hall of Fame (e.g. in terms of feasibility, accountability and financial leverage.)
The project focus should include 1 or more of the categories below:
Make a significant contribution to protect or enhance natural or artificial fish habitat; or…
Prevent, manage or eliminate aquatic invasive species via action or education/outreach; or…
Demonstrate best-practices in tournament fish care to maximize survival of released fish; or….
Protect or enhance angler or boater access to public waters; or…
Address an acute or chronic aquatic resource pollution issue; or….
Demonstrate a new or innovative approach to conservation education
Proposals will be judged by a panel that includes representatives from the Bass Fishing Hall of Fame. Please direct any questions to the BFHOF Conservation Committee Chairman Gene Gilliland at [email protected]
The Bass Fishing Hall of Fame is a nonprofit organization led by a volunteer board of directors
and is dedicated to celebrating, promoting, and preserving the sport of bass fishing.
Since 2017, the Hall's inductees and memorabilia representing the history of bass fishing have been showcased in Johnny Morris' Wonders of Wildlife Museum and Aquarium in Springfield, Missouri,
where it has rapidly become a popular destination.
For more information about the Hall, its mission, and to become a supporting member,
visit www.BassFishingHOF.com ,
or contact BFHOF executive director Barbara Bowman at [email protected]