Real Anglers Tell You Why They Trust Ultrex
Category: article
May 12th, 2020 by Keith Worrall
Modified May 12th, 2020 at 1:07 PM
We asked real anglers what they thought about Ultrex™. They weren't shy.
The 1-2 Punch That Lands More Fish
Spot-Lock™ and Power Steering help anglers get to their favorite fishing spots, stay there and do more of what they came to do. Every single time.
Spot-Lock™: The Most Accurate GPS Anchor Ever
You hit a button and your boat stays put. Spot-Lock changed fishing the day it came out. And it's put more fish on the line every day since.
Power Steering: No Spot is Out of Reach
It goes where you tell it to – and cuts through weeds, grass and anything else along the way. Ultra-responsive Power Steering gives you effortless command of the power of Ultrex.
What Real Proof Looks Like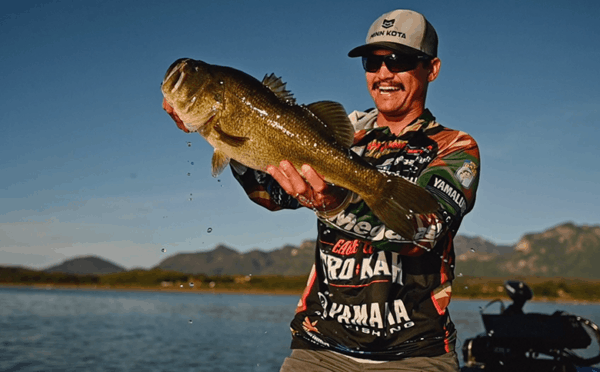 See more of what Ultrex can do with our video series &#8211 and learn more about elite technologies like the i-Pilot® and i-Pilot Link™ GPS trolling systems and Built-In MEGA Imaging®.
Ultrex's Ultimate Test
[One Boat Network Challenge Icon over an image of a helicopter hoisting a boat over a body of water]

Ultrex is part of the One-Boat Network™ of connected gear from Humminbird® and Minn Kota®. See it take on the ultimate challenge on Mexico's legendary Lake El Salto.
watch the one-boat challenge >>
Get Yours. And Get Back to Fishing.

Choose the right Ultrex for you &#8211 with the features and power you need. Then get ready to forget about every other trolling motor you've ever owned.
Stay up to date on the latest offers and new products from Minn Kota by signing up for our emails.