KastKing Launches New Website
Category: article
Jan 7th, 2021 by Keith Worrall
Modified Jan 7th, 2021 at 11:17 AM
January 7, 2021 – Garden City, Long Island NY) With the start of 2021 fishing tackle manufacturer KastKing (www.kastking.com) has created a new website under the same kastking.com url. In a letter sent to their customers on New Year's Eve KastKing said in part,
"2020 has come to an end and we can all agree that we're ready for a fresh start in 2021! We're wishing you a Happy New Year, first!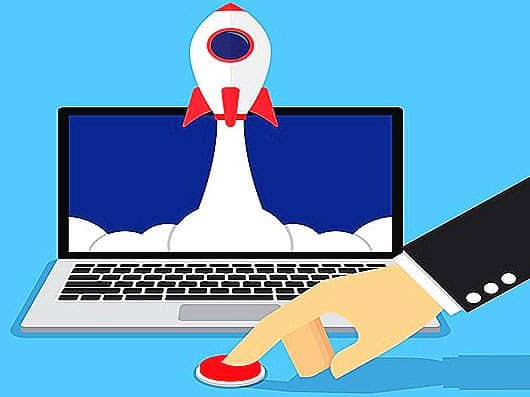 "To provide a better shopping experience and improve more functions we just upgraded our website kastking.com.
"We have integrated a more comprehensive payment system that includes various payment options: credit card payments, PayPal, Google Pay, Apple Pay, etc.. We have listed our Team and Pros on the website and added video library for new anglers. And what's more, we have also added a "Loyalty & Rewards Program." You can redeem the points on your purchases and exchange points for gift cards or products!
"We're happy to tell you that the new website is available now, and below is the link for you to register: https://kastking.com/account/register. After login, you can still find your original order history under My account-My order"
KastKing Communications Specialist Nichole Delio says, "This new website is such a blessing to have. To be able to share our passion and convey our world of KastKing to everyone in such a fun and simple way is great. KastKing has made it so simple to use and understand. I can't wait for what the future holds. Stay tuned… because, the best is yet to come!"
The new kastking.com website has separate tabs for KastKing fishing reels, fishing rods, fishing line, and other products such as fishing tools, apparel and accessories, a Resource Hub that has fishing reel manuals and schematics, video library, warranty information, newsroom and other assets. The Team KastKing pull-down menu shows: Pro Anglers, Pro Guide, Brand Ambassadors, Company Management, and the KastKing Inner Circle program. Loyalty & Rewards are clearly explained under that tab.
"We are all excited about the new KastKing website," says Tom Gahan CMO at Eposeidon-KastKing. "We've focused not only on the needs of the consumer, but also, the fishing community as a whole. We will be dispensing a lot of usable information for anglers and fishing tips through the site. It won't be all KastKing all day long. We will continue to add fresh content on a regular basis."