Adrian College Adds to School of the Year Lead
Category: article
Sep 20th, 2019 by sworrall
Modified Sep 20th, 2019 at 11:38 AM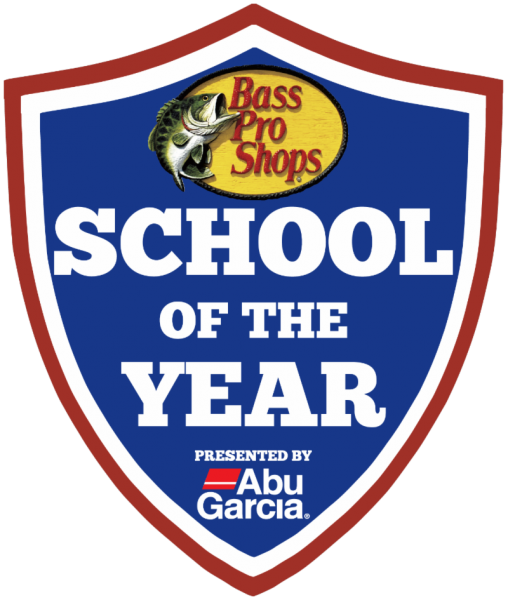 McKendree University in second and Bethel University in third
SAN ANTONIO, TX (September 20, 2019) – This new school year is now one month old, and competition out on the college circuit is beginning to pick up. Since the last update to the Bass Pro Shops School of the Year presented by Abu Garcia on August sixth, a total of six qualifying events have taken place across the country. Having only fished in one of those six events, Adrian College manages not only to hold onto the number one spot, but also extends their lead by more than 700 points to a whopping 1,445 points over the defending champions McKendree University. Although Adrian manages to maintain their elite standing, this may be one of the most active updates in the history of the School of the Year program.
While many of the same familiar names loom in the top five, a lot of moving and shaking occurred further down in the standings. Five new teams entered the top 25 in this update, displacing five teams from the previous standings. Along with that drastic movement, 21 of the top 25 teams have also changed positions since the prior update.
Here is a look at the teams who moved into, and dropped out of the top 25:
Moved into top 25
15. University at Buffalo (Prev. 31)
18. Ohio State University (Prev. 33)
20. University of Pittsburgh (Prev. 26)
21. University of Massachusetts – Amherst (Prev. 32)
25. University of Akron (Prev. 47)
Dropped out of top 25
28. Kansas State University (Prev. 20)
29. Texas A&M (Prev. 21)
30. Tennessee Tech University (Prev. 22)
31. Drury University (Prev. 24)
35. Blue Mountain College (Prev. 25)
The two biggest movers in this update are Grand Valley State University and the University of Akron. GVSU moved from 14th to 5th, and Akron jumped from 47th up to 25th.