Why You Should Fish Lake of the Woods for the Opener
Category: article
Apr 29th, 2021 by Keith Worrall
Modified Apr 29th, 2021 at 12:16 PM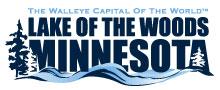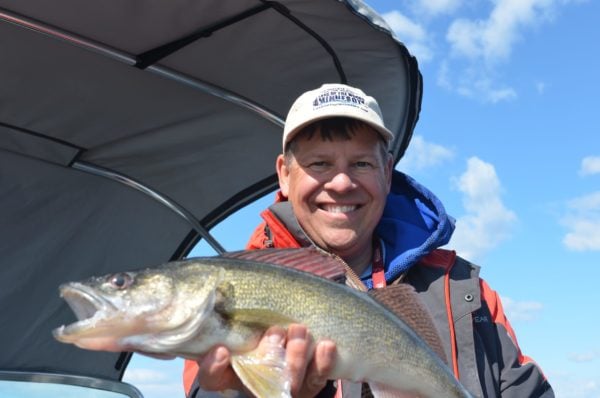 Lake of the Woods resorts and hotels are open, prepared and looking forward to welcoming anglers for the 2021 MN Fishing Opener.
There are a few observations pointing to an epic MN Fishing Opener on Lake of the Woods and the Rainy River on Saturday, May 15th. First off, there were a lot of walleyes and a lot of big walleyes in the Rainy River this spring. Second, with an earlier ice out and warmer temps, water temps should be warmer than normal. Third, the walleyes will be post spawn and that means they should be hungry.
Some anglers will focus on the Rainy River. Typically, there are still walleyes in the river. We also know there are walleyes from sturgeon anglers who are catching them unintentionally. The go to presentation will be jigging with a frozen shiner. Some anglers will break the mold and slowly troll crankbaits. Both methods should bring good numbers of walleyes into the boat.
Others will target the main basin. Big schools of walleyes will be staged at various spots off of the south shore. Some anglers will catch them shallow along Pine Island. Others will be in front of Morris Point, Zippel Bay, Long Point and Rocky Point. Wherever you like to fish out of, the fish should be there and have not seen a lure in some time.
Don't be afraid to slide up into shallow water as many years, that can be the ticket. Also don't be afraid to slowly troll crankbaits. This is a great way to find fish and on some days, despite the cold water, actually out fishes the anglers using jigs.
As far as presentations for the 2021 MN fishing opener, most will be using a jig and a minnow or frozen emerald shiner. Some go to colors are gold, glow, pink, orange and chartreuse, or a combination of them. When hooking your minnow, if you are missing fish, try putting the hook of your jig through the mouth and out the gill of the minnow. Then slide the minnow all the way up to the jig head and place the point of the hook half way back on the minnow. With the stained waters of the Rainy River and Lake of the Woods, walleyes don't seem to mind. Some make it simple and use a stinger hook.
The NW Angle is also poised for a great opener. Ice fishing up there this year was excellent. The fish are there and for those who want to get an early start by fishing the northernmost point of the contiguous U.S., it will be good fishing. Target shoreline structure such as points, neck down areas between islands and transition areas along shore. There are good numbers of fish, an angler simply has to hit a few spots to see what the pattern is.
With the border still being closed, anglers have a number of options to get up to the Angle.
1. Boat across the lake.
This requires a big boat, a good weather day and an experienced boat driver. This is big water and not worth taking any risks.
2. Lake of the Woods Passenger Service.
This is a shuttle service using charter boats across Lake of the Woods. These charters are big and operated by a licensed charter captain. They will drop you at any NW Angle resort you would like. They leave the south end from Sportsman's Lodge located on the Rainy River north of Baudette, MN.
3. Lake Country Air.
Flying service both from the south end of LOW and other destinations in MN are available this year. The flight across the lake is about 10 minutes!
For some, the MN Fishing Opener is tradition. For some, it's a holiday. Whatever it means to you, the "opener" is a celebration of fishing for everyone who appreciates fishing in MN. The season on Lake of the Woods is an extended season, so we only had to be not fishing walleyes since April 14th.
For some anglers, pike will enter the conversation. Up at Lake of the Woods, the pike season is open all year long and the limits stay the same. You can keep three pike per day, must release everything between 30 – 40 inches and may keep one fish over 40″. The possession limit is three, the same as the daily limit.
Lake of the Woods is managed as a trophy pike fishery by the MN DNR. This was quite evident many big pike over 40 inches have already been boated this spring. A 40″ pike is considered a trophy in most circles.
Sturgeon are going strong. The season is on through May 15th. The season then closes until July 1st. On July 1, it opens again through September 30 and is the "keep" season meaning you are allowed to harvest one for the calendar year from 45-50″ or over 75″. Remember to purchase a sturgeon tag prior to going sturgeon fishing if your intent is to keep one.
The 2021 MN Fishing opener is almost upon us. There is lodging available if you still want to experience an opener tradition on Lake of the Woods. Good luck to all anglers wherever you might fish. Take in a deep breath, relax and enjoy, walleye season is almost upon us!
Click Here to view a list of Lake of the Woods lodging.