The Spring Fishing Sale You Can't Miss
Category: article
Apr 25th, 2022 by Keith Worrall
Modified Apr 25th, 2022 at 10:56 AM
Francis Case Reservoir
We were on Francis Case Reservoir on the Missouri River in South Dakota last week for some training with SCHEELS fishing associates. The water temps were just creeping up into the low forties and it seemed like many of the fish were just on the verge of spawning. We found fish extremely shallow along the riprap.
I assumed jigs would be the ticket but I was wrong. Couldn't keep a jig out of the snags and just couldn't get that to work so switched to cranks and that did the job while losing very few lures. Specifically, we were using the Northland Rumble Bug which is a balsa crank with a shaved bill design that accelerates the dive curve. Deadly bait early in the year in cold water. Slow retrieve where we literally cast these baits up on the rocks in a foot of water.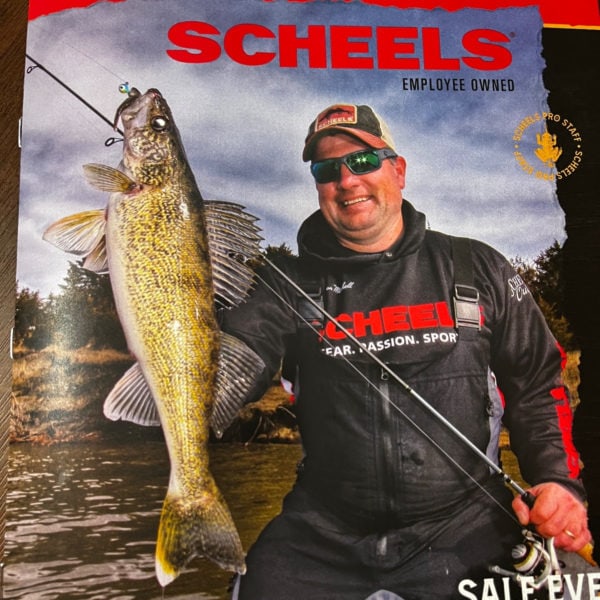 Scheels Spring Fishing Event
Speaking of Scheels, make sure to check out the new Scheels Spring Fishing Event. A perfect time to stock up for the season.
If you missed the last episode of JMO, we tough out a blizzard on Lake Sakakawea where we target big walleye. You can watch the episode below.