PowerPro Changes Everything – New Emphasis, New Logo
Category: article
Mar 9th, 2020 by Keith Worrall
Modified Mar 9th, 2020 at 5:03 PM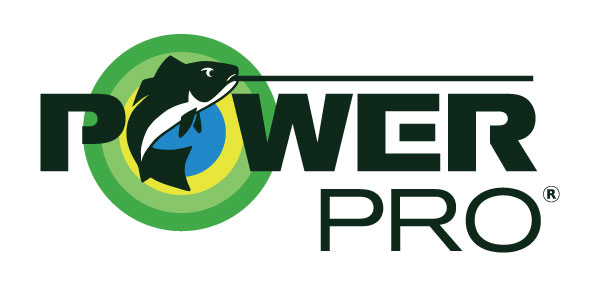 POWERPRO CHANGES EVERYTHING WITHOUT CHANGING ANYTHING – NEW IMAGE, NEW EMPHASIS FOR THE NEW DECADE
GRAND JUNCTION, Colo. – For Immediate Release – 3.9.20 – Anglers who rely on PowerPro braid for their fishing success can expect changes over the next few months. Starting this spring, PowerPro is launching a new logo, new packaging, and an updated web site, along with their renewed commitment to bring the very best in braiding technology to the fishing market.
"We challenged ourselves to change everything without changing a thing," said Tom Woldruff, PowerPro product manager, "including the use of the best Spectra fibers available and our proprietary innovations like our Enhanced Body Technology (EBT). This crafts a family of specific fishing braid that anglers know they can depend on."
Anglers and tackle retailers are being pitched on lower cost, lower quality braided fishing line that is known to tangle and break. Woldruff notes PowerPro doesn't use unknown fibers from unknown sources, "making our long-time relationship with Honeywell Technologies – the maker of Spectra fibers – so important to assure anglers the PowerPro braid they are using is always of the best and consistent quality."
As for the new PowerPro logo, Woldruff says they couldn't be happier with the end result. "Anglers will know it's the same PowerPro they know and trust on the water, and because of EBT we can produce a rounder, smoother, slicker and structurally superior product. It still is the most reliable, highest-performing braided fishing line on the market," adds Woldruff. "By bringing the fish in the logo to life with emotion in its eye and using the strong line across the top, we really captured the PowerPro story of connecting two living things on each end of the line with a mutual respect for one another." As Woldruff notes, "be on the look-out at tackle shops nationwide – and really worldwide. PowerPro is sold in 60-plus countries. If it doesn't say EBT on the box, it's not PowerPro."
All manufactured in Grand Junction, Colo., PowerPro offers more than just thin, strong braided line for conventional freshwater and saltwater fishing, with many ICAST 'New Product Showcase' winners in its line-up. There are also PowerPro lines designed for fly fishing backing, ice fishing, a special metered line for controlled depth fishing, and even near zero stretch downrigger cable replacement braid. Visit: powerpro.com – for more information.