MEGA Live Has Arrived
Category: article
Mar 25th, 2022 by Keith Worrall
Modified Mar 25th, 2022 at 11:22 AM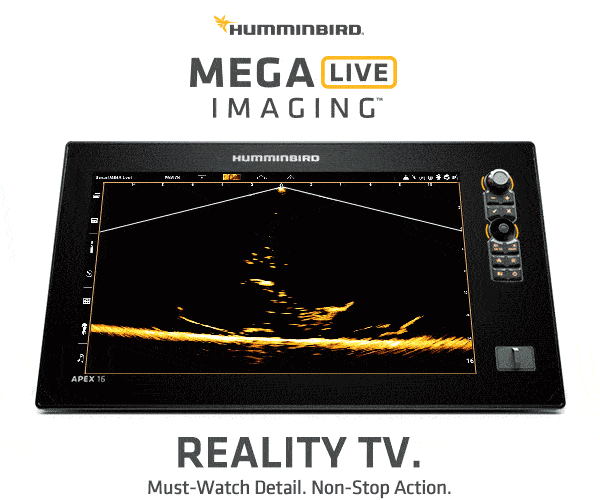 Scanning the water below and around your boat, Humminbird's MEGA Live Imaging™ shows you live sonar returns of the underwater world. With up-to-the-second sonar returns, you can see fish, your lure and how fish are responding to it, on your Humminbird® fish finder. This real-time view offers the pixel-perfect detail of proven MEGA Imaging®, so you can cast with absolute confidence that there are fish waiting to strike.
Crappie pro Terry Blankenship uses MEGA Live to find fish on offshore brush piles.
Palaniuk deploys MEGA Live and MEGA 360 to target smallmouth with jerkbaits.
Three Ways to Attack the Water
Fish can't hide from MEGA Live. With three viewing modes—Down, Forward and Landscape—you'll have a real-time look underneath, in front and around your boat.
MEGA Live Imaging is an optional accessory compatible with all APEX™, SOLIX®, and select HELIX® Series control units.