Lake Of The Woods MN Fishing Report
Category: fishing reports
May 3rd, 2022 by Keith Worrall
Modified May 3rd, 2022 at 10:11 AM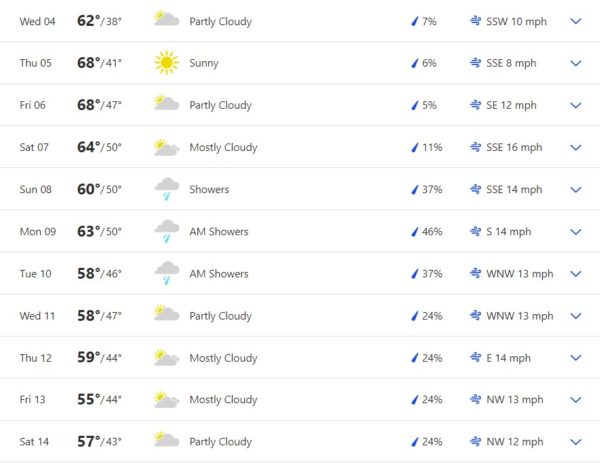 On the south end… The ice is slowly melting on the big body of water called Big Traverse Bay. There is still plenty of ice but with temps this week in the high 60's, a warm spring sun, and strong outflow from the Rainy River and other rivers and streams, ice will be deteriorating fast.
Open water is spreading on the lake outside of the Lighthouse Gap where the Rainy River enters Lake of the Woods and near the Morris Point Gap where Bostic Creek enters the lake. For the opener, these areas, whether there is still some ice or not, are traditionally excellent for walleyes.
Bays are open or mostly open for those who want to fish pike. Many fish have been spotted back in ditches well away from the lake where some good spawning takes place. Other pike do their spawning in shallow areas of bays. When spawning is completed, they make their way back out to the bays and lake.
Pike season is open year round. Walleye and sauger season is closed and opens again on the MN fishing opener May 14th.
On the Rainy River… Sturgeon fishing has really improved. The Rainy River is running very fast with strong spring rains on top of frozen ground combined with normal runoff and feeder rivers opening up.
Much of the debris from the Big Fork and Little Fork has flushed through. Always be aware when navigating as high water conditions can float debris into the river.
With heavy spring flow, some sturgeon anglers fishing deep holes in the main channel using 11 ounce weights to keep baits on the bottom. Some anglers shifted to fishing eddys and current break areas using 5 – 6 ounce weights.
Good numbers of big sturgeon were caught this week. A good bite is happening now. A glob of nightcrawlers on a 3/0 – 5/0 circle hook, 18 inch leader (60 lb test) and a flat "no roll" sinker and you are in business. Local resorts and bait shops can assist with sturgeon tackle and bait if you are new to it.
Have heavy equipment. Some use catfish, musky or salmon rods. A big net is helpful. Take good care of the fish by having a needle nose, camera, tape for measuring ready to go. If you haven't done it, it is a fight like no other.
With the late spring, there are a lot of walleyes in the Rainy River and will be there for the fishing opener May 14. The river being small water allows boats of all sizes to experience great fishing.
Sturgeon season dates…
April 24 – May 7, 2022… 1 per calendar year. Fish must be 45″-50″ inclusive or over 75″. Fish must be immediately tagged and registered within 48 hours. No tag needed for catch and release
May 8 – May 15, 2022… Catch and Release only, no tag needed
May 16 – June 30… Sturgeon fishing closed
Up at the NW Angle… Open water areas are growing, starting in current areas and spreading out.
Walleyes are in good numbers and should be active come the May 14th fishing opener. There are various ways to travel to the Angle this summer.
1. Drive through Canada to the Angle (must be vaccinated, no covid test required)
2. LOW Passenger Service (charter boat service across the lake avoiding customs)
3. Lake Country Air.(fly from various Midwest locations to LOW and NW Angle)
4. Take your own boat. (Safety first, this is a 40 mile ride over big water)
A complete list of lodging, fish house rentals, spring and summer guide and charter boat trips at www.LakeoftheWoodsMN.com/Lodging.