Lake Of The Woods MN Fishing Report
Category: fishing reports
Sep 7th, 2021 by Keith Worrall
Modified Sep 7th, 2021 at 2:14 PM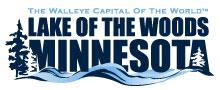 On the south end… A great week of walleye fishing. 20 – 34 feet of water still holding various schools of walleyes. Most anglers are still drifting with spinners or trolling crankbaits.
As the water begins to cool, the jig bite will pick up. There are already a good number of walleyes across the south shore and with more shiners running, this trend will continue.
Reef fishing will get better as the water cools. Depending upon the day, fish might be staged on top, on the sides or adjacent to the reef in the mud.
September and October are excellent months to fish walleyes.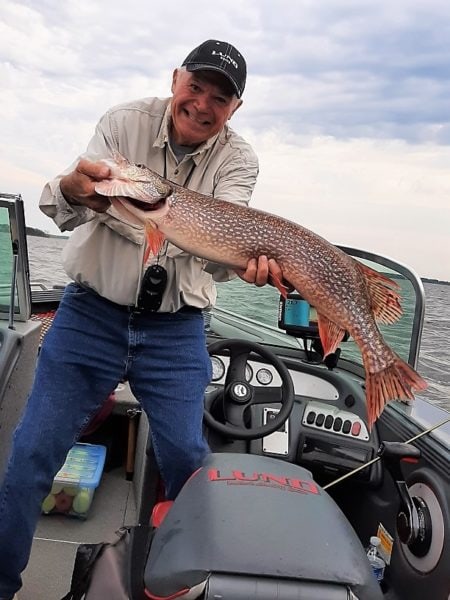 On the Rainy River… More and more emerald shiners are showing up in the Rainy River. Some good runs so far. Mother Nature makes the call on when and how things happen. The geese are flying, water cooling and more anglers catching walleyes in the river. It's not a slamfest yet, but the numbers of walleyes are definitely increasing. Fall is here.
Most walleye anglers on the river will anchor up along an edge or in a hole with a jig and minnow. Walleyes are still hitting crankbaits and spinners and these can be effective in locating fish.
Fall is a great time to fish sturgeon, bass and pike on the river, although the vast majority of anglers are after walleyes.
Up at the NW Angle…
Great fishing continues on both sides of the border. In U.S. waters, deep mud of Little Traverse Bay continues producing walleyes in 24 – 31 feet. Gold, white and orange spinners with a crawler or a minnow is effective. Minnows on some days are starting to be preferred by the walleyes. Try both.
Areas with structure typically holds some fish. 18 – 27 feet are good starting points. Don't be afraid to try numerous "goto" spots until you find fish.
Pike and muskie anglers are locating fish on weedy points using jerkbaits and topwater. This action typically increases as waters cool.
Travel to and from the Angle via vehicle through the 40 miles of Canada is open. Boating into Canadian waters is now open. Please note, no live, frozen or dead bait allowed into Canada from the U.S. The various plastics on a jig are working well. Contact a NW Angle resort for details.
Charter boat transport and float planes are still available through the LOW Passenger Service and Lake Country Air.
A complete list of lodging and fishing packages around LOW, the NW Angle, Baudette and the Rainy River at www.LakeoftheWoodsMN.com/Lodging.