June Policy Watch – ASA
Category: article
Jun 28th, 2022 by Keith Worrall
Modified Jun 28th, 2022 at 8:40 PM

House Passes Historic Recovering America's Wildlife Act

In a historic victory for fish and wildlife, the House approved the Recovering America's Wildlife Act (RAWA) (H.R. 2773), which dedicates $1.4 billion to state and tribal fish and wildlife agencies to implement science-based recovery plans. These conservation and restoration efforts will help ensure fish and wildlife species do not become endangered. In the process, cleaner waters and healthier fish habitat will be generated, ultimately benefiting fishing opportunities. Now, RAWA awaits floor consideration by the Senate. ASA will continue advocating for RAWA's passage in the Senate.
House Passes Water Resources Development Act of 2022
On Tuesday, June 8, the House passed the Water Resources Development Act of 2022 (H.R. 7776). Among other things, the bill increases investments in recreation infrastructure, improves prioritization of navigation projects supporting recreation access, enhances federal initiatives to combat aquatic nuisance species and furthers the use of natural infrastructure solutions to increase coastal resiliency. Last month, WRDA was approved by the Senate Environment and Public Works Committee. The bill now waits for a vote on the Senate floor.
ASA's Response to USFWS Draft Rule Prohibiting Lead Tackle
The U.S. Fish & Wildlife Service published a draft rule on Thursday, June 9 that will prohibit lead fishing tackle on certain National Wildlife Refuges. The proposed rule would arbitrarily ban lead fishing tackle in several refuges based on unfounded and overgeneralized assumptions. ASA fully supports science-based conservation, and our industry has a long record of making changes and sacrifices for the betterment of the environment. This proposal provides no evidence that lead fishing tackle is harming any specific wildlife populations in the proposed areas. See ASA's full statement here. Support traditional fishing tackle by visiting Keep America Fishing.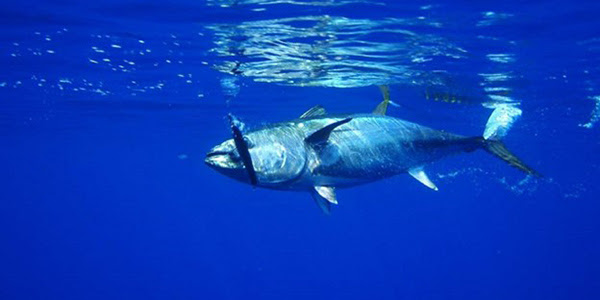 National Marine Sanctuary Designating Process Underway for Hudson Canyon
Some 100 miles off the coasts of New York and New Jersey lies the Hudson Canyon, the largest undersea canyon in the Atlantic. The Biden Administration announced that it will begin the sanctuary designation process for Hudson Canyon, which could take a few years to complete. ASA will follow the designation process to ensure that recreational fishing access is preserved in the proposed area. You too can urge NOAA to maintain recreational fishing access by sending a letter through Keep America Fishing.
ASA Launches The Sportfishing Advocate Blog
ASA's number one role is advocating for the business interests of the sportfishing industry. ASA's new blog – The Sportfishing Advocate – seeks to explain in layman's terms the often-complicated mechanisms behind legislative and regulatory policy decisions. The first blog post highlights ASA's efforts to create new recreational harvest control rules for certain Mid-Atlantic species of fish through the Mid-Atlantic Fishery Management Council. This week's blog highlights ASA's efforts to work with the Pacific Fishery Management Council. These include Pacific bluefin tuna management actions, an assessment of Pacific anchovy and the development of a hard cap for drift gillnetting. Please follow us on Facebook, Twitter, YouTube and LinkedIn to keep up to date on the blog posts and other ASA information.
ASA Endorses the Save Our Sequoias Act
On June 23, a coalition of 29 House Representatives and House Minority Leader Kevin McCarthy (R-Calif.), introduced the Save Our Sequoias (SOS) Act (H.R.8168). Wildfires have decimated one-fifth of the Giant Sequoia population. Only found in California, the trees are considered fire-resilient making their destruction an emergency. This legislation will help improve interagency coordination, scientific analysis, and expedite forest restoration projects. Healthy streams and healthy forests are closely linked, making the unprecedented loss of Giant Sequoias a threat to trout and other popular sportfish. ASA supports this bill, which will benefit forests and fisheries.
South Florida Clean Coastal Waters Act is Now Law
On June 16, President Biden signed the South Florida Clean Coastal Waters Act (S.66) into law. The bipartisan bill requires the Inter-Agency Task Force on Harmful Algal Blooms and Hypoxia to develop a plan to combat harmful algal blooms and hypoxia. This will help mitigate the impacts of harmful algal events in South Florida, improving aquatic ecosystems.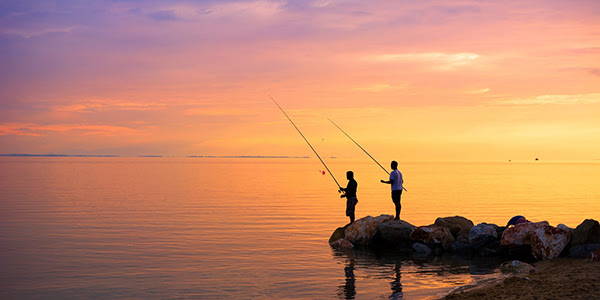 ASA Hosted An Exclusive Webinar
On June 16, ASA hosted An Insider's Guide to the Critical Policy and Legislative Issues Affecting our Industry. Hosted by ASA's VP of Government Affairs Mike Leonard, the hour-long webinar featured the Government Affairs team discussing the top national and regional issues impacting the sportfishing industry. In addition, the webinar included an exclusive preview of the midterm elections by ASA lobbyist and political expert George Cooper of Forbes-Tate Partners. For those that missed it, a the webinar is available on ASA's YouTube and podcast channels.
Senate Committee Considers Coastal Conservation Bills
On June 16, the Senate Environment and Public Works Committee discussed a range of coastal bills. The bills included the Coastal Habitat Conservation Act of 2021 (S.B. 2194), Delaware River Basin Conservation Reauthorization Act of 2022 (S.B. 3767) and Great Lakes Fish and Wildlife Restoration Reauthorization Act of 2021(S.B. 3069). Speaking on behalf of the U.S. Fish & Wildlife Service, Stephen Guertin, deputy director for Program Management and Policy, voiced the agency's support of the bills. Guertin emphasized the need for greater coastal investment to effectively conserve habitat.
Pebble Mine Update
In his Pebble Mine proposal video update, ASA's Inland Fisheries Policy Manager Connor Bevan explains the impact of the EPA's proposal to set limits on mining waste and discharge, which would effectively stop the development of Pebble Mine as currently proposed. Be sure to watch the video which explains how to ensure safeguards for one of the world's most productive fisheries. Visit Keep America Fishing for action alerts and more information.
If there is an issue that you are concerned about or would like to discuss, please contact Mike Leonard by email or at (703) 519-9691 x 230.