Barnett Awarded the 2021 Gold Award in the Category of Crossbows by Shooting Sports Retaile
Category: article
Jun 2nd, 2022 by Keith Worrall
Modified Jun 2nd, 2022 at 3:08 PM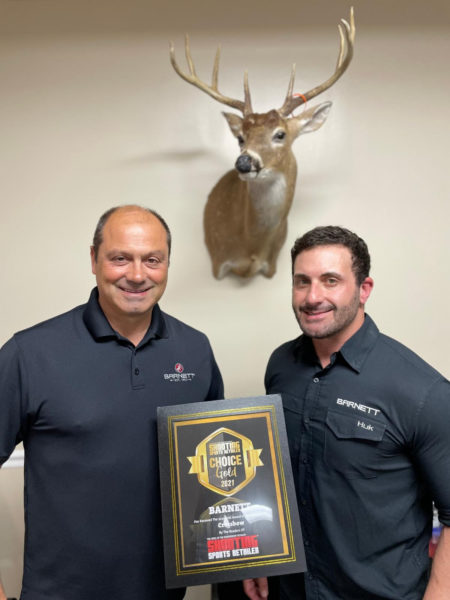 Tarpon Springs, FL (June 2, 2022) – Barnett is honored to accept the 2021 Shooting Sports Retailer Gold Award in the category of crossbows. Published by the Grandview Outdoors, Shooting Sports Retailer is the most trusted shooting magazine in the nation.
The Shooting Sports Retailer Gold Award acknowledges the finest products available in shooting sports. The winners are selected by a committee consisting of editors, graphic designers and veteran Grandview Outdoors Publications staff, representing more than a century of collective experience in the shooting and hunting industry. To qualify for consideration for a Gold Award, a product must have been:
Recently introduced and available to consumers before the selection of the
Gold Award
Used/tested by a staff member or regular contributor to the magazine and/or affiliated media
Reliable in the field, meeting or exceeding the evaluator's expectations
Innovative in design and function
Readily perceived as a value to the purchaser
Styled in a manner befitting the shooting and hunting industry and, perhaps more importantly, its enthusiasts
"We are thrilled and humbled to receive this award," says David Barnett, President of Barnett Outdoors. "Our team takes pride in offering a quality product at an affordable price for our core consumers. This recognition from Shooting Sports Retailer is greatly appreciated."
The award will be announced in the June issue of Shooting Sports Retailer, recognizing Barnett's accomplishment.