2019 Spring Bay Resort OFM August Outing
Category: article
Aug 21st, 2019 by Keith Worrall
Modified Aug 26th, 2019 at 9:23 AM
Day 1 free dinner plus Meet and Greet and mapping party with Steve Amundson
Few fish from Sunday and Monday afternoon
First seminar of the outing is with Matt Seifert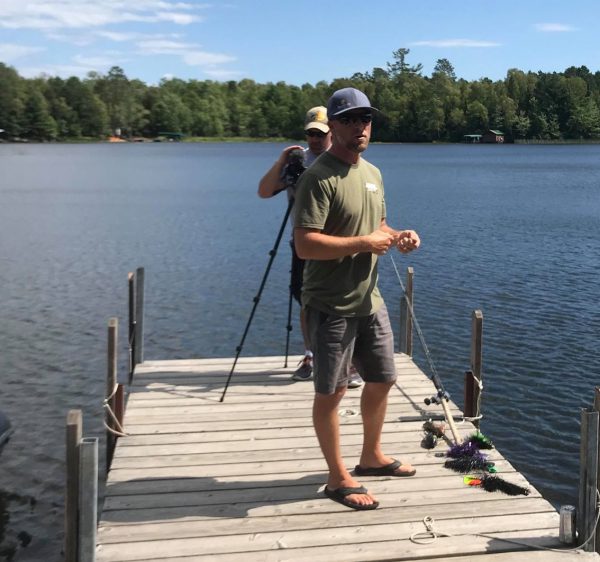 Dockside Seminar at the OFM Spring Bay Resort Outing
2019 Spring Bay Resort OutdoorsFIRST August outing, Monday dockside with Matt Seifert
Couple of Dandy Walleyes With Chuck And Janie
Matt Seifert cleaning up some fish from one of the raffled off guide trips during the event
More Will be added to this through out the week
Schedule of events here at Spring Bay This Week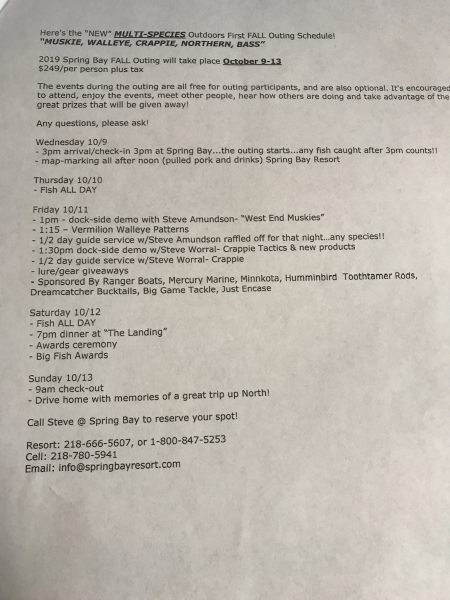 Tuesday Dock Side Seminar – Matt Snyder
Matt Snyder talking muskie and walleye fishing tactics at the 2019 Spring Bay OFM Outing.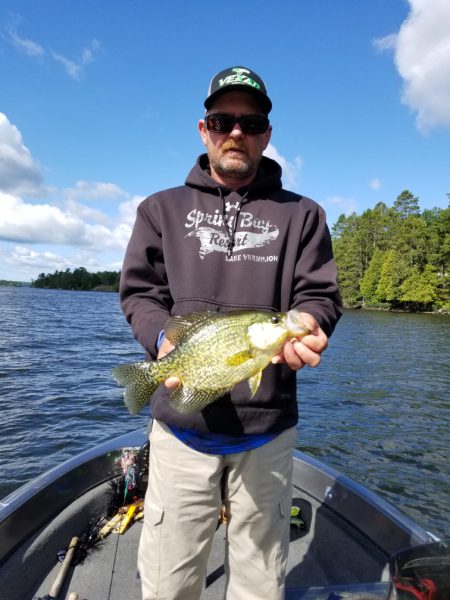 Dock Side Seminar : Steve Worrall on Lake Vermilion Crappie
OFM's Steve Worrall with some tips on how to catch crappie and bluegills in August at the 2019 Spring Bay Resort OFM Outing…
Friday Spring Bay resort Awards Dinner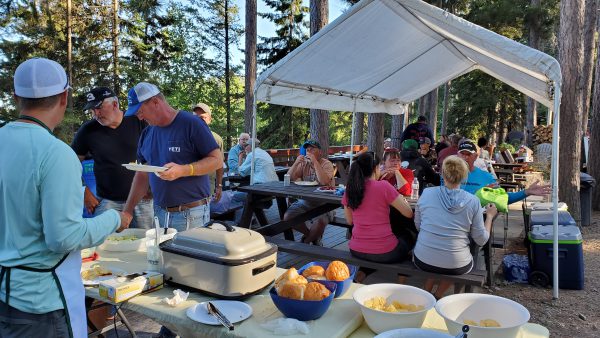 Awards Video
Wrap Up
The new Spring Bay Resort Summer Outing was a complete success! We missed several couples and teams who were unable to attend this year, and assure them they missed a really good bite for crappies, bluegills, walleyes, bass, and pike. Muskies were predictably slow with 4 caught from Saturday to Friday. Walleye fishing was very good with most caught trolling Lindy Rigs or lead core crank baits. Crappies were plentiful and averaged 11″, bluegills ridiculous and averaged 8″ for a 'keeper' (one was caught that was 11″), pike plentiful and good size with several over 30″, and everyone who tried caught smallmouth and largemouth bass.
Everyone attending left with several nice raffle prizes donated by Suick Lures, TI Tackle, Vexan Fishing, Tooth Tamer Rods, ZIP Firestarters, OutdoorsFIRST, Violent Strike Lures, and Spring Bay Resort and Guide Service. Trophies were awarded to the angler who caught the largest fish of each species (see board shot above), and everyone attending was encouraged to share information, which they did. The largest crappie of the trip caught by attendees was over 14″, with lots of fish caught from 11.5″ to 13.5. Steve Worrall caught one the last day that touched a bit over 15″. As usual, the hospitality at Spring Bay Resort was exceptional, the steak fry tremendous, and the week WAY too short.
The fire pit late night parties were popular, with a good number of folks staying up very late and getting on the water the next day late, too. See you next Summer!
Additional Images
Photos submitted by Art Jones